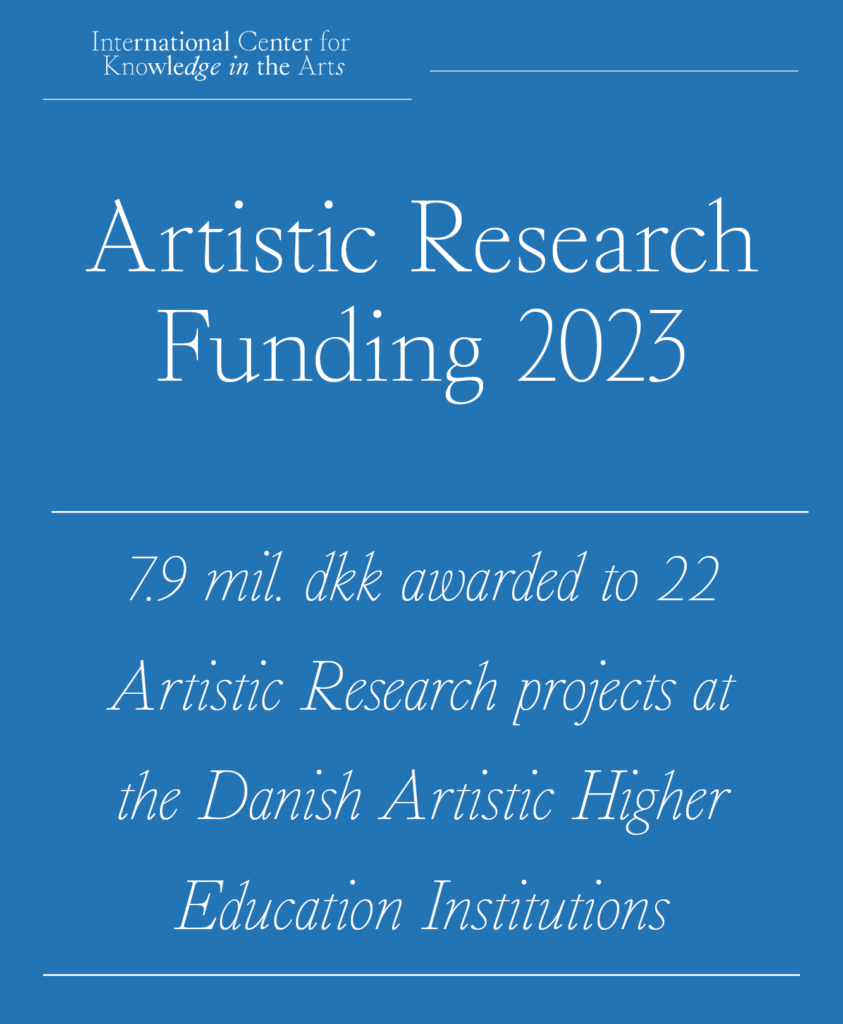 Artistic Research Funding 2023
DKK 7.9 million for innovative projects in artistic research (KUV)
22 projects at the artistic education institutions under the Ministry of Culture have received funding from the Ministry of Culture's Committee for Artistic Research. Artistic research (KUV) is an important part of the knowledge base of the education programs and provides an opportunity for teachers to explore, further develop and reflect on new ways of working and methods in their own practice and in the art field.
The grants have been awarded to projects of all seven art schools and the topics range widely, from projects that work with today's global challenges in sustainability and the green transition to studies of the artistic potential of new technologies such as artificial intelligence and three-dimensional sound. This year's projects will lead to works made public through exhibitions, concerts and films, as well as new artistic methods and knowledge about the role of art in a changing society.
The chairman of the Danish Artistic Research Committee, Ole Lützow-Holm said:
"This year's application round points to artistic research as an important field for innovative projects within established art fields as well as for interdisciplinary collaborations. It is now 10 years since the committee met for the first time and we have seen a continuous positive development, where KUV has become essential for the knowledge base of artistic education in Denmark. We also welcome the fact that many applicants express a desire to develop their practice in relation to the great challenges of our time, not least in relation to sustainability and the future role of art."
The applications are judged by the Artistic Research Committee, which is appointed by the Ministry of Culture. As a joint knowledge center for the Danish artistic higher education institutions, the International Center for Knowledge in the Arts acts as the secretariat of the funding program.
You can see the list of the awarded projects for 2023 here.
Background
The Ministry of Culture's funding program for artistic research (KUV-Puljen) has existed since 2013 and is used to strengthen the efforts in the field at the artistic higher education institutions under the Ministry of Culture: The Royal Danish Academy of Music, The Rhythmic Music Conservatory, The Royal Academy of Music Aarhus/Aalborg, The Danish National Academy of Music, The National Film School of Denmark, The Danish National School of Performing Arts, The Royal Danish Academy of Fine Arts' Schools of Visual Arts.
You can see a list of past and ongoing KUV projects in our archive and read more about the funding here.