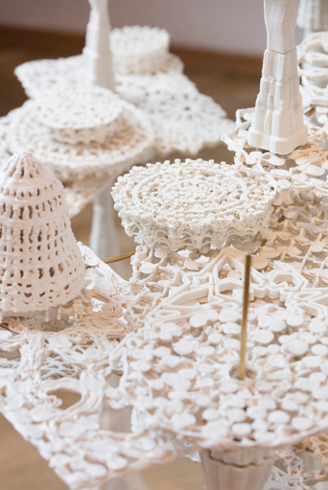 Franco Turchi
Karen Harsbo
Katya Sander
Martin Erik Andersen
The Royal Danish Academy of Fine Arts
Mediated Matter
The Schools of Visual Arts' research project Mediated Matter – Developing tools and methods for contemporary art with 3D technology took place over the course of three years. Originally launched in 2014, Mediated Matter formed the basis of Laboratoriet for 3D the Laboratory for 3D.
The objective is to provide contemporary art with new insights and perspectives. At this point in time, 3D technology has primarily been developed by animators, architects, engineers and designers. The Mediated Matter project uses 3D technology to develop new artistic tools and methods, thereby challenging our normative perceptions of concepts such as image, sculpture, object, time and space – and renegotiating the boundaries between digital and physical space.
The Mediated Matter project aims to push back the boundaries of 3D technology, discovering what else it can do. The main emphasis is placed on materiality and exploration rather than on the technology itself; for example, participants are very welcome to use the 3D printers in ways that would usually be considered 'wrong'.
Research group was, associated professors: Karen Harsbo and Franco Turchi, and professors: Martin Erik Andersen and Katya Sander.
Article (in Danish): https://kunstakademiet.dk/da/3d-printningens-aestetik<
Exhibition at Kunsthal Charlottenborg: https://kunsthalcharlottenborg.dk/en/exhibitions/mediated-matter/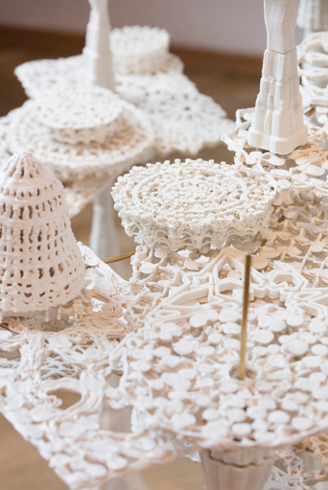 Franco Turchi
Karen Harsbo
Katya Sander
Martin Erik Andersen
The Royal Danish Academy of Fine Arts