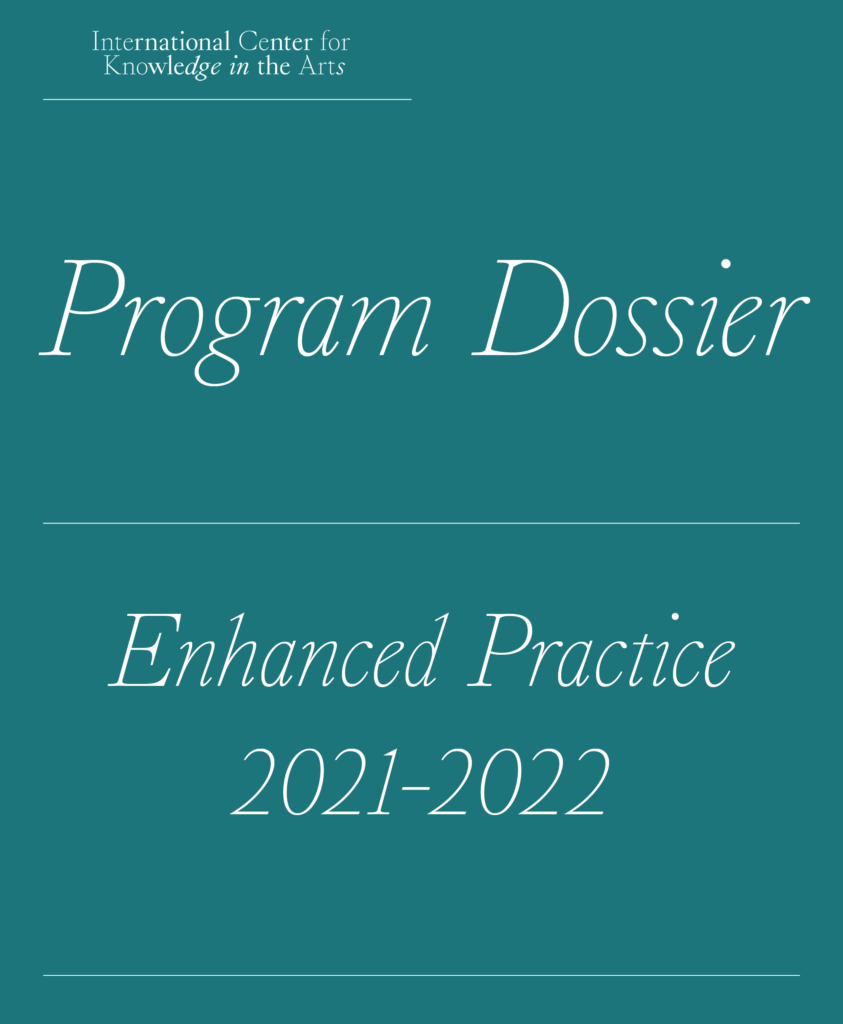 Program Dossier & Podcast EP 2021-2022
Enhanced Practice is an artist development and mentorship programme, which provides recently graduated artists with the opportunity to develop their practice in research-based, collaborative and socially committed directions.
Within the framework of mentoring, (peer)-exchange and a joint program over the course of 9 months, the selected participants developed and enhanced a 'program statement' for their practice – a direction and method of their artistic work going forward. The statement's focus is on artistic development and methodology with an open-ended outcome. The participants approached this task through work-sketches, text, sound, video and performance based on their current practices, and these are now being presented in a common format on this web site.
Explore the program statements by the participants of Enhanced Practice 2021-22 in our Program Dossier.
In the dossier, you will also find a podcast in two episodes, edited and produced by Jan Høgh Stricker (Event coordinator at Rhythmic Music Conservatory).This podcast series consists of edited conversations between two or more of the participating artists evolving around some of the main subjects of their own practices as well as relating to the overall theme of the program, Transformation & Interdependence, which broadly addresses the challenges of art, society and culture in times of climate and pandemic emergency.
RSS-feed: https://pnc.st/s/enhanced-practice
Spotify: https://open.spotify.com/show/4SlpbL2vQp9jAIhW9GjBni
Itunes/apple: https://podcasts.apple.com/us/podcast/enhanced-practice/id1623799585