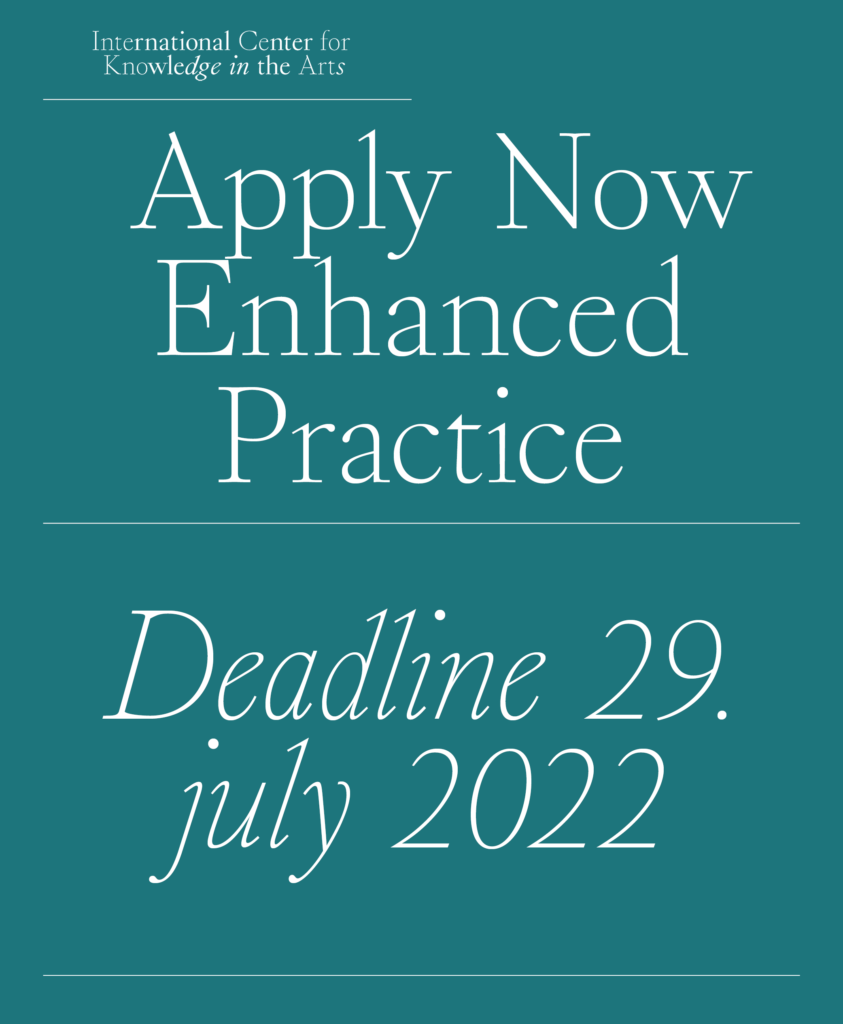 Enhanced Practice Application 2022
Application deadline: 29 July 2022
Enhanced Practice is an artist development and mentorship programme, which provides recent graduates from the seven institutions of higher artistic education with an opportunity to develop their practice in research-based, collaborative and socially committed directions. Across music, film, performing arts and visual arts, it aims to provide insight into, and support sustainable development of working methods for artists who increasingly find themselves in a hybrid cultural landscape. It is a landscape, where boundaries between current genres and disciplines are increasingly fluid, and where art and artists are required to respond to the societal challenges that are emerging today..
For each programme, we select 10-15 participants from different disciplines, who are then allocated an individual mentor from a cultural institution and/or context relevant to their practice. They then follow a joint course, which introduces them to different artistic working methods, strategies, knowledge exchange and practice across their artistic field and other disciplines and fields. It aims to promote reflection on their own practice and career opportunities, focusing on the relationship to society as a whole and artistic development. The programme merges with the other activities of the International Center for Knowledge in the Arts and the focus on Artistic Research.
Read more about the program and how to apply here.