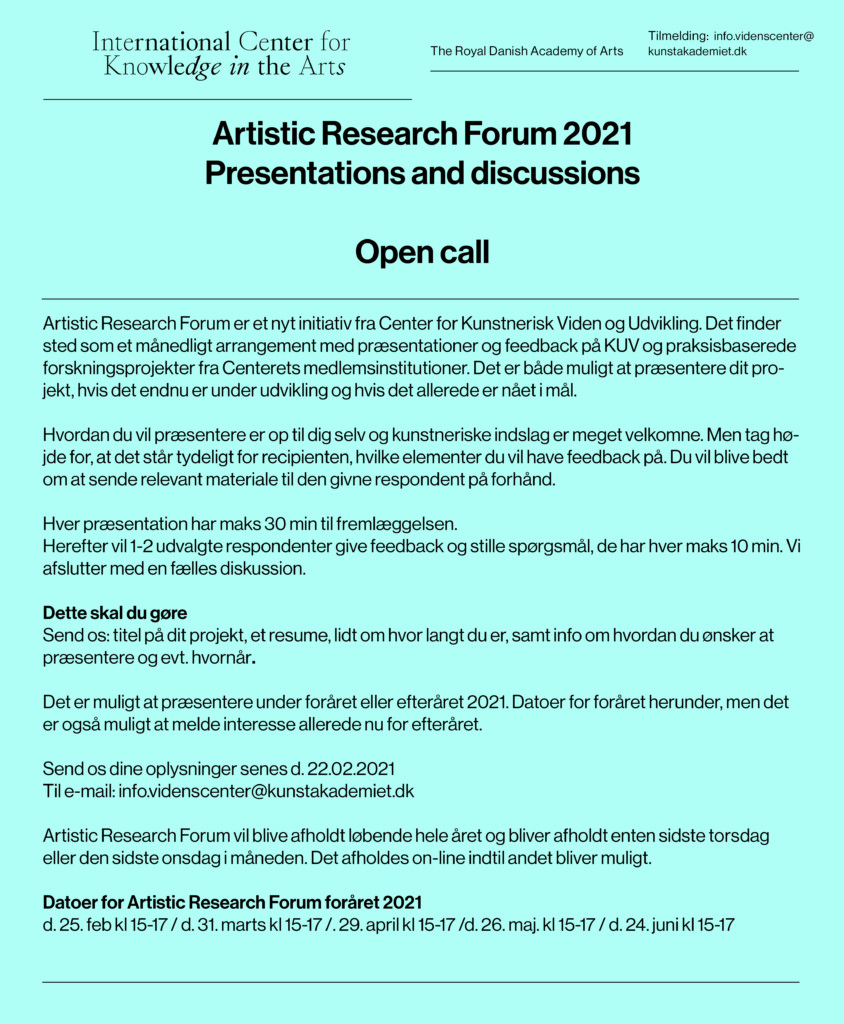 Call: Artistic Research Forum 2021
The Artistic Research Forum is a new initiative launched by the International Center for Knowledge in the Arts. It takes the form of a monthly event featuring presentations of and feedback on artistic research and practice-based research projects from the Center's member institutions. You can present projects that are still in development as well as research that has already been completed.
How you want to present your project is up to you, and artistic contributions are very welcome. However, we ask you to make it clear to the recipients which elements you want feedback on. You will be asked to send relevant material to the selected respondent(s) in advance.
See more: