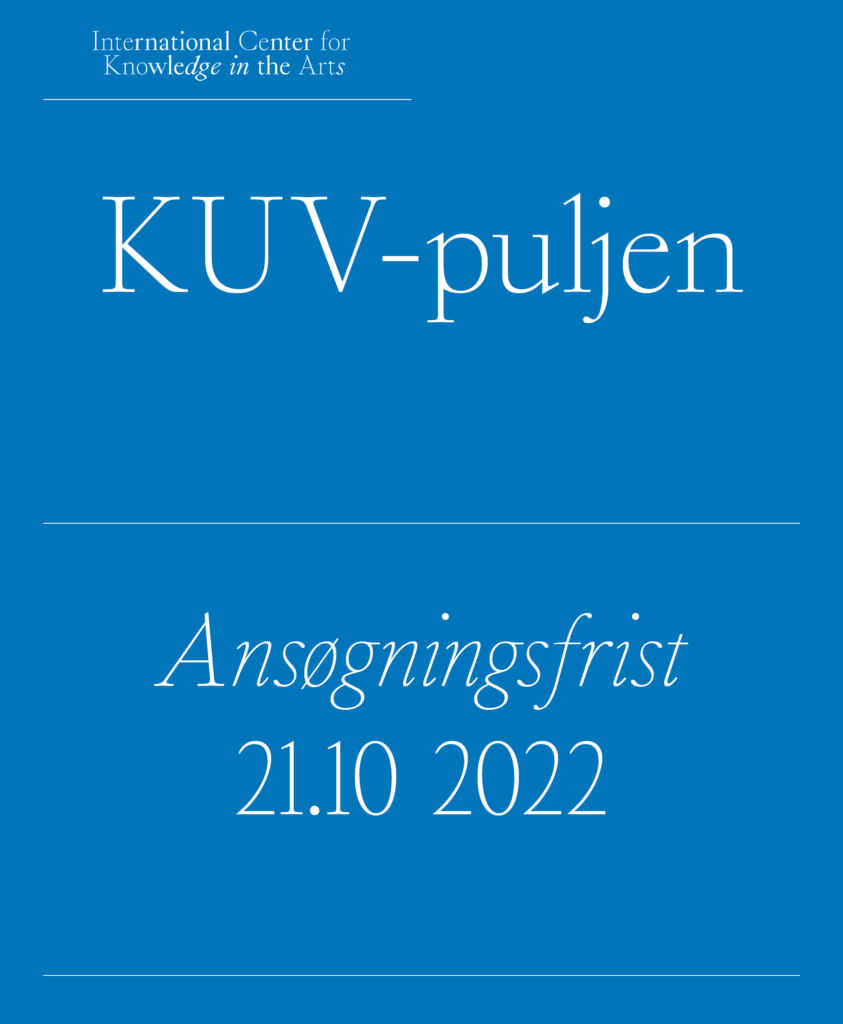 Apply for KUV-Puljen
The International Centre for Knowledge in the Arts manages the Danish Artistic Research Funding Programme (KUV-Puljen). Applications can be submitted by the Higher Art Education Instititutions that are funded by the Ministry of Culture. The main contact persons of the projects should be employed at the applying institution.

In 2022, the deadline for applications is October 21 (midnight). Applications should be sent to kuv@artisticresearch.dk (Note the new e-mail!)
More information about this funding program as well as links to the application form can be found here.