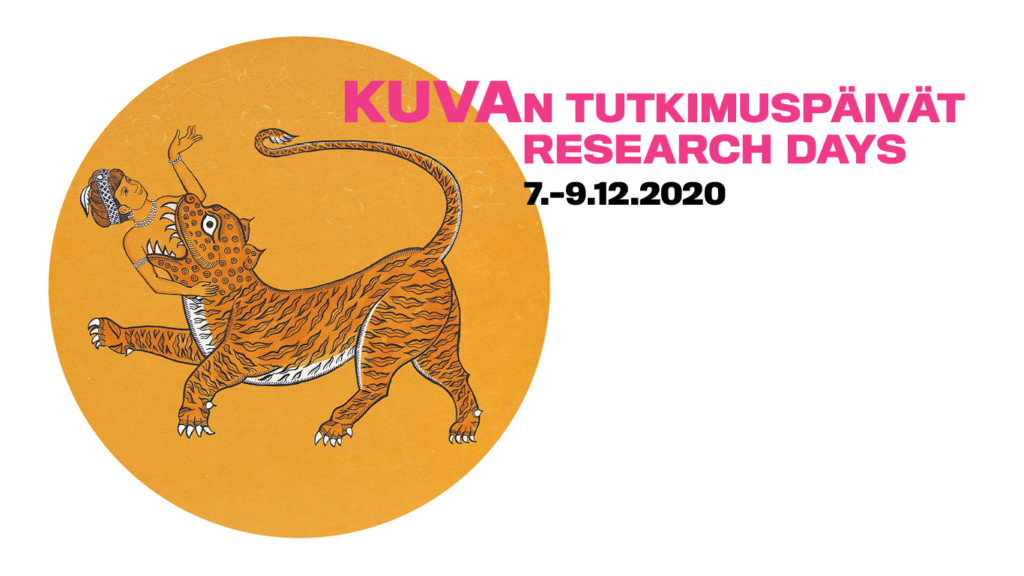 KuvA Research Days 7–9.12.2020 at Uniarts Helsinki
KuvA Research Days 7–9.12.2020
The sixth edition of KuvA Research Days, arranged by the Academy of Fine Arts at Uniarts Helsinki, addresses a highly complex and heterogeneous set of framing conditions of knowing, learning, thinking and being together. As it happens, the question of framing conditions also affects the event itself. This time the onsite, live participation to Kuva Research Days, at the Exhibition Laboratory gallery (Merimiehenkatu 36, Helsinki), is limited due to COVID-19 virus regulations, but parts of this three-day event can be experienced online as well.
All participants (both on site and online) are asked to register their participation via an online form. The deadline is Thursday December 2, 2020.Please note that the times given in the schedules are in Finnish time (Finland). Please also note that some of the individual parts of the Days program is in Finnish.
Welcome also to participate and/or explore the documentations of the event to be published afterwards through the Uniarts Helsinki's Research Catalogue portal.
Look at the Uniarts Helsinki Research Catalogue portal here
The last exhibition at the Exhibition Laboratory this autumn is hosted by the Doctoral programme at the Academy of Fine Arts. Doctoral trainee Jack Faber curates the exhibition Cooking for the Apocalypse that is open 20.11–9.12.2020. The exhibition deals with questions concerning our relationship with the environment and other species. The exhibition shows works by students, teachers, and other guest artists.
Look at Cooking for the Apocalypse Facebook event 
Read more about the exhibition Cooking for the Appocalypse   
Image: Kalle Hamm, Fantasy Being Devoured by the She-tiger, 2020.