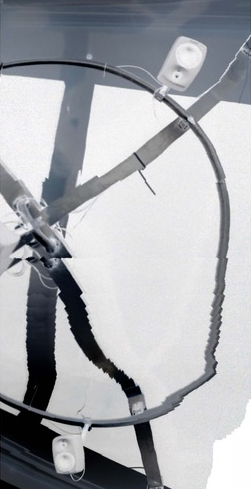 Mere om projektet
Jenny Gräf Sheppard
Det Kongelige Danske Kunstakademi Billedkunstskolerne
Sonic Orientations
Mere om projektet
Sonic Orientations deals with the ways in which one orients through sound and at the same time how sound occurs through orientation, researched within the context of a 3d Ambisonics sound chamber built by researchers and staff at the Royal Danish Academy of Fine Arts in the Laboratory for Sound.
The first year of the research project included the research, design and building of the physical ambisonic chamber and the training of faculty and students on ways to approach it creatively. The chamber is now an accessible facility for creating immersive sound works, with the support by PhD researcher Jenny Gräf Sheppard and Lab Instructor Stephen McEvoy who both teach introductory courses in this sound space for virtual media. The facility is a site for us to experiment- collaboratively or solo, creating experiments and/or short works that address some of the embodied and vibro-tactile possibilities of sound in the space, as well as some of the specific articulations that spatial sound is capable of.
We continue to ask: what new "points of view", or dislocated points of view are possible within a space that envelopes the body, instead of directing it toward a single point of view, or voice or screen? How can the audience re-cast themselves as performers within the space instead of observers? And what new forms of storytelling can emerge?
The focus of the project is shared publicly in an ongoing series called Ambisonic Nights.
Sheppard's PhD project makes use of the facility as well, where she is making a "sound film" dealing with sonic subjectivity in a speculative sonic fiction work.
Articulations Conference, Inkonst:
https://mau.se/contentassets/b1177595fcd942ba886a5cb2b06d6b7a/articulations_full-program_2021.pdf
UDK Berlin's Sound in Artistic Research Series:
https://www.udk-berlin.de/studium/sound-studies-and-sonic-arts-master-of-arts/program/course-list/winter-semester-202122/sound-in-artistic-research-public-lecture-series/
Forthcoming talk and workshop around the KUV project by Sheppard will occur in What Sounds Do, the 4 day symposium organized by the University of Copenhagen's Sound Laboratory researchers to take place 14-18 September 2022.
Links to binaural mix-down of a spatial Ambisonic works made within the project:
https://vimeo.com/661807149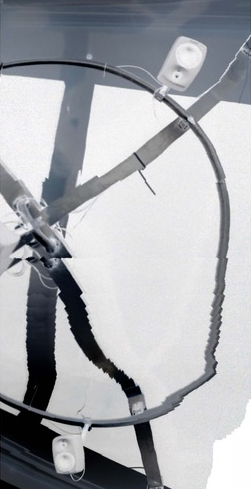 Jenny Gräf Sheppard
Det Kongelige Danske Kunstakademi Billedkunstskolerne