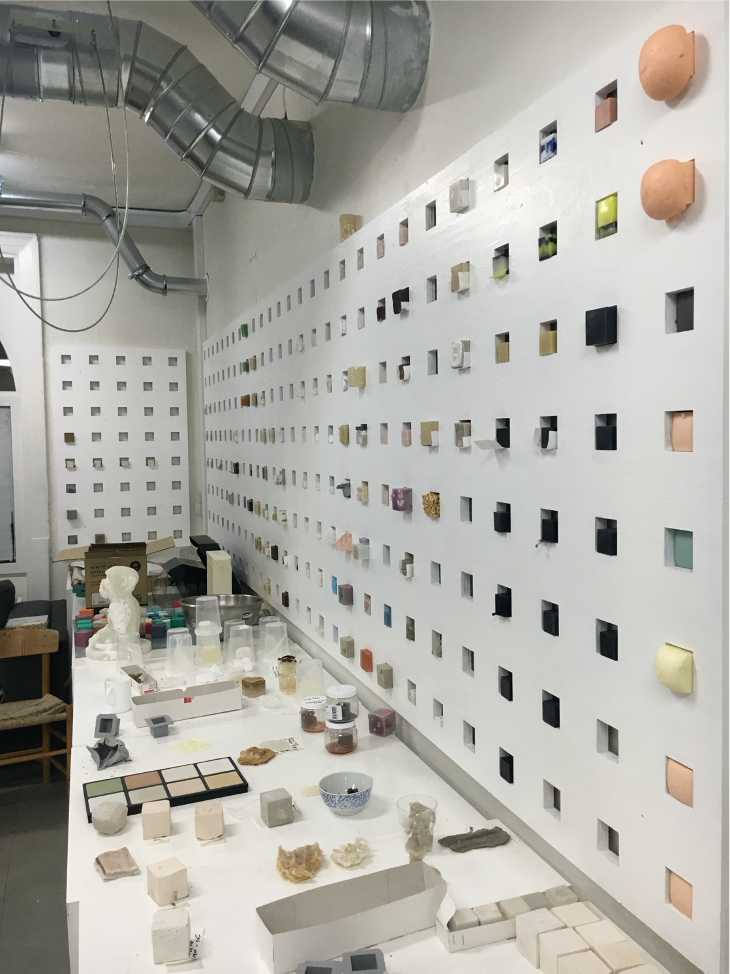 Malene Bang
The Royal Danish Academy of Fine Arts
Sustainable materials and material-language
The project examined and developed sustainable types of plastic and bio-material for molding sculptures and objects, as an alternative to harmful plastic materials and silicones, which are frequently used in casting. A second part of the project was to unfold the material language in relation to the choice of material and the working method within the artistic process, where the material and the method are seen as supporting the project's ideas and statements, and also reflect its contemporary techniques and materials as to speak directly to contemporary times.
The project culminated in a physical and online material library af the Royal Danish Academy of Fine Arts, Schools of Visual Arts, which students and the broader art field can use to develop and obtain more knowledge on the use of materials.
The design of the library is based on the idea that it is in constantly growing. This means that it is Malene who has framed and build it in its physical and online format but that students and staff can continuously expand it. As such the material library will always be an active participant in the creative process.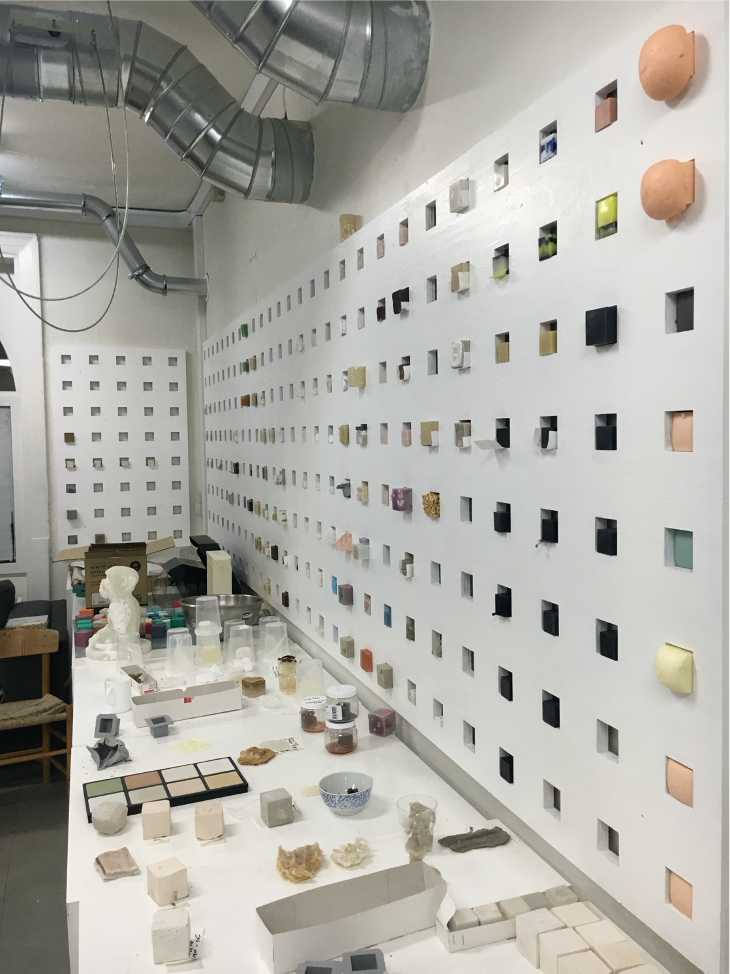 Malene Bang
The Royal Danish Academy of Fine Arts