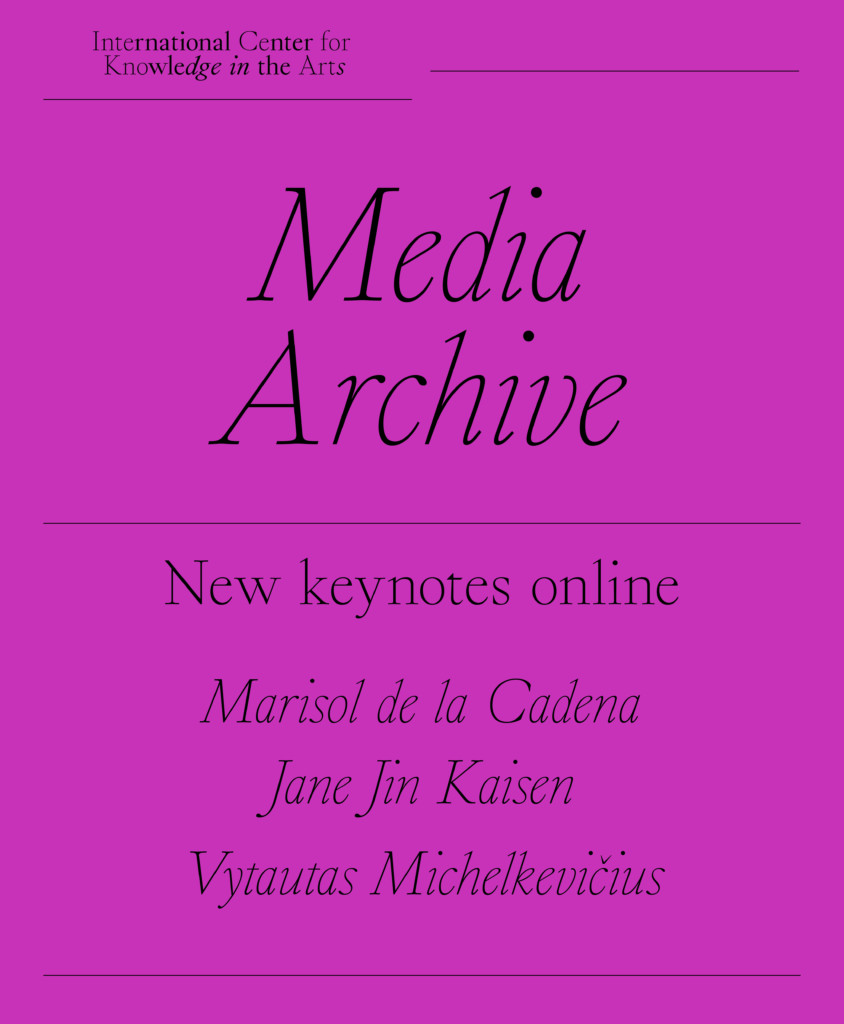 Keynotes online
We are now publishing selected program items from our symposium 'Not Only' A Symposium on Artistic Research ( 'Not Only' A Symposium on Artistic Research ) which was held at the center 28-29 October 2021. We start with keynote presentations by Marisol de la Cadena, Jane Jin Kaisen and Vytautas Michelkevičius. You can play them as part of the playlist above or explore our media archive.

The symposium brought together a number of Artistic Research projects funded through the Cultural Ministry's AR funding program, practice-based Ph.D. projects, as well as international speakers.
It took place in the "Festsalen" of the Royal Academy of Fine Art in Copenhagen and was also streamed online. The symposium focused on artistic practice and on giving time to go in depth with the individual presentations. Furthermore, the symposium focused on the artistic research field's relationship to other areas of knowledge and on how the field expands the artist's role, e.g. in relation to interdisciplinary collaborations.
See the program for the symposium .